We created a page on this website for each of the individual topics that are listed below. Just click any of the section titles to review the training materials for that topic.

If you are new to the Property Preservation Industry, this would be a great page to start your education. Just like every other construction related industry, ours has its own specialized terminology and if you fail to understand it, there's a good chance you will not even get into this business. You will be expected to know and understand this industry's unique vocabulary BEFORE anything else.



There are two types of winterizations, dry and wet. Dry Heat systems are forced hot air, they will have furnaces, vents and/ or registers. Wet heat systems can either be "Steam Heat" or "Radiant Heat". "Steam Heat" will have a steam boiler and steam running through the system, generally radiators. "Radiant Heat" will have a hot water boiler, expansion tank, and hot water running through radiators or copper tubing located in the floor, walls, and sometimes ceilings. Radiant heat may also be referred to as a "wet system" or "hot water baseboard heat."



Debris Removal is one of the most vitally important tasks. Few people outside this industry realize that trashing out a property involves much more than simply renting a dumpster and tossing out trash. Many of the recent news stories have involved REO vendors who have completed debris removal work orders at the wrong property. Just getting to the right house is only half the battle. Check out this page to learn more about it.

---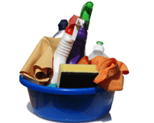 This is the process of thoroughly "cleaning" the entire inside of a property including but not limited to vacuuming and mopping all floors, cleaning all windows and light fixtures, kitchens and bathrooms, stoves, ovens and refrigerators. Depending on the client who orders the maid service work order, there may be additional tasks related to cleaning that you need to complete.



Seasonal lawn maintenance is another very important aspect of this business because most cities across the United States have been really cracking down on banks and servicing companies for not adequately maintaining properties when they are supposed to be taking care of them. Many local communities have been imposing fines as large as $1,000 per day for maintenance violations.



Gone are the days when you could just pull up to a property and slap some boards up. Nowadays, many servicing of the companies have to follow strict rules about when and where they are allowed to use boarding as a way to secure a property. Many local communities have recently passed new rules about boarding, as well.

---

If you plan to become a Property Preservation Repair Vendor or an REO Repair Vendor, you will be expected to complete itemized repair estimates, or "bids" as they are frequently referred to in this industry. You will also be expected to use some type of estimating software.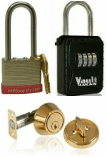 Securing a property is typically part of a Initial Services Work Order. An Initial Services Work Order starts off by gaining access to a property by removing one of the existing locksets and then installing a new one in it's place along with a lockbox.



Believe it or not, many banks are actively renovating their foreclosure houses in an attempt to sell them for the most amount of money in the least amount of time. Banks are also forced to complete repairs to cure city code violations and to address damages related to an insurance claim.

---
You can search our entire website by using the search box below