Experienced professionals know that having the correct tools is one of the MOST IMPORTANT aspects to being able to easily complete their work. So here is my list of tools and materials needed to complete Property Preservation work.
Equipment To Keep With You At All Times

generator
shop vac
foldable ladder
air compressor
cordless drill
corded drill
drill bits (you will need these for drilling through metal and wood doors)
work lights
GPS with car charging cord
digital camera with 10x zoom (must have good quality built-in flash for taking photos in "pitch black" situations)
2 Sets of extra batteries for the digital camera
extra memory cards for the digital camera
2-3 flashlights
100′ extension cord (or two 50′ extension cords)
several 25′ long extension cords
power strip (for adding additional outlet plugs to an extension cord)
sump pump
---
For Completing Debris Removal Work Orders (Trashouts)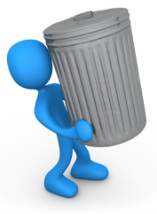 dump trailer or dumpster company on speed dial
large flat shovel (to use as a dustpan)
brooms
dustpans
gloves
mesh tarp for covering loads
16′ ratchet straps
mini-sledge hammer
2 boxes of "contractor grade" garbage bags
2-4 heavy duty garbage cans
25-100 pack of dust masks
---
For Completing Winterization Work Orders

1/2″ & 3/4″ shut-off valves (sharkbite style)
1/2″ & 3/4″ caps
1/2″ & 3/4″ plugs
various sized pipe wrenches
various sized crescent wrenches
specialty pressure test gauge (This is a specialty item and can be purchased for around $35. Do not attempt to make your own)
zip ties
2 black sharpie markers
1-2 rolls of duct tape
air compressor with 25-50′ long 3/8″ diameter hose
25′ garden hose
3 gallons of "rv" antifreeze (per house)
---
For Completing Maid Service Work Orders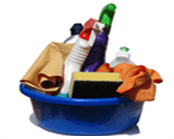 regular vacuum
shop vac
paper towels
oven cleaner
glass cleaner
duster
mop
pine sol
5 gallon "water cooler sized" container of water
---
For Completing Yard Maintenance Work Orders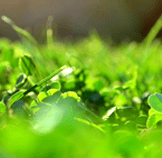 lawn mower
weed eater
brooms
rake
shovel (both digging and flat)
hedge trimmer
hedge trimmer attached to an extension pole
leaf blower
gloves
---
For Changing Locks (Rekeys)
cordless & corded drills
drill bits (you will need these for drilling out locksets)
2 pry bars (you will NOT use these for prying open doors)
"bank coded" knob locks
"bank-coded" deadbolts
"bank-coded" padlocks
lockboxes
hasps (these are used with padlocks for securing garages, sheds, etc)
window locks
slider locks
Renting vs Buying Equipment for Your Business
Which Makes More Sense – Renting or Buying in the Start-up Phase of Your Business?
In businesses involving property preservation, foreclosure cleanup, or REO trash outs, you have the option of offering many different services and the flexibility of adding more services as you go along. If you are just starting out, the services you can offer will depend on the equipment you have or are prepared to buy.
Services Offered Will Dictate Equipment Needed
A foreclosure cleanup business allows you flexibility in structuring a company that suits you: how you want to work, how fast you want to grow, how much money you want to make, and how much you want to spend on equipment.
You could decide to only offer lawn care and debris removal, or you could offer full trash outs and interior cleaning. You may want to focus on gutter cleaning, pressure washing, painting, and winterization or look at lock changing, window boarding, and overall security services. If you are a carpenter, you may also decide to add sheetrock and repair services, for example.
Should You Wait to Purchase?
The services you choose to offer when you first start your business will depend on what equipment you already have. You may also look at renting equipment for certain jobs before deciding to buy the equipment outright.
This wait-to-purchase period will allow you to do two things. Firstly, you can grow only as fast as you can afford to do, and secondly, it will give you the chance to see which services are the most in demand in your area before you invest money in equipment you may only use a couple of times.
The "Emotions" of Buying New Tools and Equipment
If you have a certain amount of money set aside to start your business, it may be tempting to spend all your budget straight away. You may try to justify this spending spree by telling yourself that you are "starting a business."
I think everyone has been guilty of this type of emotional spending when starting a business or new project. Rein yourself in and consider renting big-ticket items before deciding to buy. Larger Home Depot-type stores offer tool and equipment rental of everything from generators to carpet kickers. They also usually rent out trailers and trucks.
One tip is to plan your jobs ahead of time and have everything you need packed and in the car before you stop at the store to pick up your rental items. You don't want to be spending potential profits on simple items you already have but forgot to bring along such as gloves, rope, tarp, etc. On more than one occasion, what should have been a $50 trip to pick up a rental item turned into a $80 trip for me because I forgot to think ahead.
Equipment Purchase Decisions Will Vary
Sometimes, buying a piece of equipment is unavoidable, but try and consider your purchases carefully, especially during the start-up phase. A shiny new truck may look great, but your old pick-up will do the job just as well.
Next: Get an An Overview of the Foreclosure Market >>
or explore other Property Preservation Education and Training Articles!